Janos Acs - Conductor
Welcome to the World of Maestro János Ács.
Where passion to music and an outstanding talent combine.
Take a closer look at the portrait of this glorious man with his enormous musicianship full of spirit and respect for the classical music.
Janos Acs - Picture Gallery
Pictures with Friends.




Picture Gallery
Janos Acs - Videos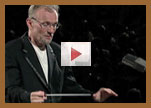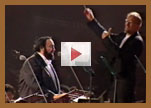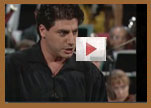 Videos
Recordings
Verdi: La Traviata - 1997 -
(Rosa Vento, Marcelo Álvarez, Leo Nucci
Orchestre Philharmonique De Budapest,
Chour du Festival d'Opéra Avenches)
-----------------
Bottesini: Works for Double Bass (Vol. 4) - Double Concertos - 2014
(Gergely Járdányi (double bass), Vilmos Szabadi (violin), Ödön Rácz (double bass), Kálmán Berkes (clarinet), Miklós Perényi (cello), Budapest Chamber Symphony, Weiner-Szász Chamber Orchestra, János Ács)
-----------------
Pál Járdányi - Concertion for Violin and Orchestra - 2000
(Zsófia Járdányi (Artist), Elisabetta Devescovi (Artist), Pál Járdányi (Composer), János Ács (Conductor), Szent István Király Oratorio Choir, Szent István Király Symphony Orchestra)
Audios