Janos Acs - Conductor
Welcome to the World of Maestro János Ács.
Where passion to music and an outstanding talent combine.
Take a closer look at the portrait of this glorious man with his enormous musicianship full of spirit and respect for the classical music.
News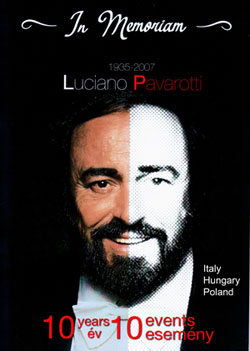 PROLOG
In Memoriam Luciano Pavarotti concerts Luciano Pavarotti was one of the most prominent performers in the history of 20th century Opera. His talent significance is comparable to that of Enrico Caruso and Benjamino Gigli. The unique beauty of his tone, his exceptional charisma, enchanting temperament made him one of the most well-knowm and popular artists. Even though it was his impeccable technique that lead him to be the king of tenors, it was his personality that makes him unforgettable and irreplaceable for those of us, who had the opportunity to work with him. Therefore, our memorial concerts pay our respects to the Man and Artist: Rossini´s "Petite messe solenelle" and Leoncavallo´s Requiem to the heart and soul, the Bel-Canto night and the Three Sopranos Concert to the singer and star. He delivered memorable performances as Arnoldo, from Rossini´s "Willliam Tell",Nemorino from Donizetti´s "L´elisir d ´amore", Tonio from "La fille du régiment", as Arturo from Bellinis "I puritani", the prince in Verdi´s "Rigoletto", Ricardo in "Un ballo in maschera", as Rudolf in Puccini´s "La boheme", Pinkerton in "Madama Butterfly", Cavaradossi in "Tosca" and as Canio in Leoncavallo´s "Pagliacci"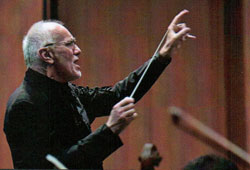 As his personal conductor, I first conducted his own concerts and later the Three Tenors together, in the most beautiful locations. Whilst working, he was both the Soul and Leader. Dead serious and a perfectionist artist on stage, he was a genial, good-humoured and generous friend behind the scene. Our series of events is dedicated to his memory. With the utmost respect, gratitude and love. "Nessun dorma"...No one sleep...Calaf´s aria will forever be heard in his voice. It has now been 10 years since Pavarotti took his place in the Pantheon of the greatest performers. I would like to be remembered as an opera singer! That is what you wished for, and that is what we will do. We love and respect you, dear Luciano! The patron of the concert series will be another legend, Jose Carreras. Friend, colleague, and last but not least, a wonderful person!

The enroliment finalization of the performers list subject to change!
Janos Acs - Picture Gallery
Pictures with Friends.




Picture Gallery
Janos Acs - Videos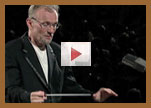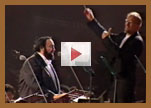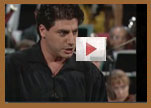 Videos